We are happy to announce that the HealthFit app is integrated with Selfloops.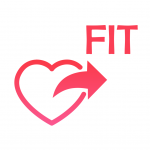 HealthFit is an iPhone application that exports your workouts from the Apple Watch as FIT files. You can now upload those workouts to Selfloops, directly from the app!
You are not limited to workouts done with the Apple Watch. With the HealthFit app you are able to upload to Selfloops all workouts stored on Apple HealthKit.
Selfloops analyzes all your sport activities, including running, cycling, rowing, swimming, cardio workouts and more.