2020 has been a challenging and difficult year for the entire world. At the same time, the Covid-19 pandemic has accelerated trends, increased the adoption of new services and created new opportunities that were unexpected.
An appropriate sentence in these times is the following
"You never let a serious crisis go to waste. And what I mean by that it's an opportunity to do things you think you could not do before." Rahm Emanuel
When gym were closed (and some are still closed), live streaming was the only possible way to reach clients. Many gyms moved to video streaming and clients followed. Peloton, Zwift and other similar services already provided the ability to stream digital classes and services.
Many people were already embracing this digital (re)evolution, however, the Covid-19 pandemic accelerated the adoption of these new services.
Once gyms will open again at full capacity, people will certainly go back to their local gyms and clubs. We like to meet people and exercising is also a social experience. But that does not mean that people will not like or miss the conveniente of doing their workouts anywhere and at anytime, just as they got used in the past few months.
Reach your clients anywhere at anytime is the new way companies should design and plan their services. This means that the in-gym and out of the gym experience are both important and essential in order to be able to provide a social experience, conveniente and best in-class services to more and more people.
Selfloops Streams
This year, we have launched Selfloops Streams. With Streams we give the ability to clubs, gyms and coaches to establish a rich and innovative live streaming presence.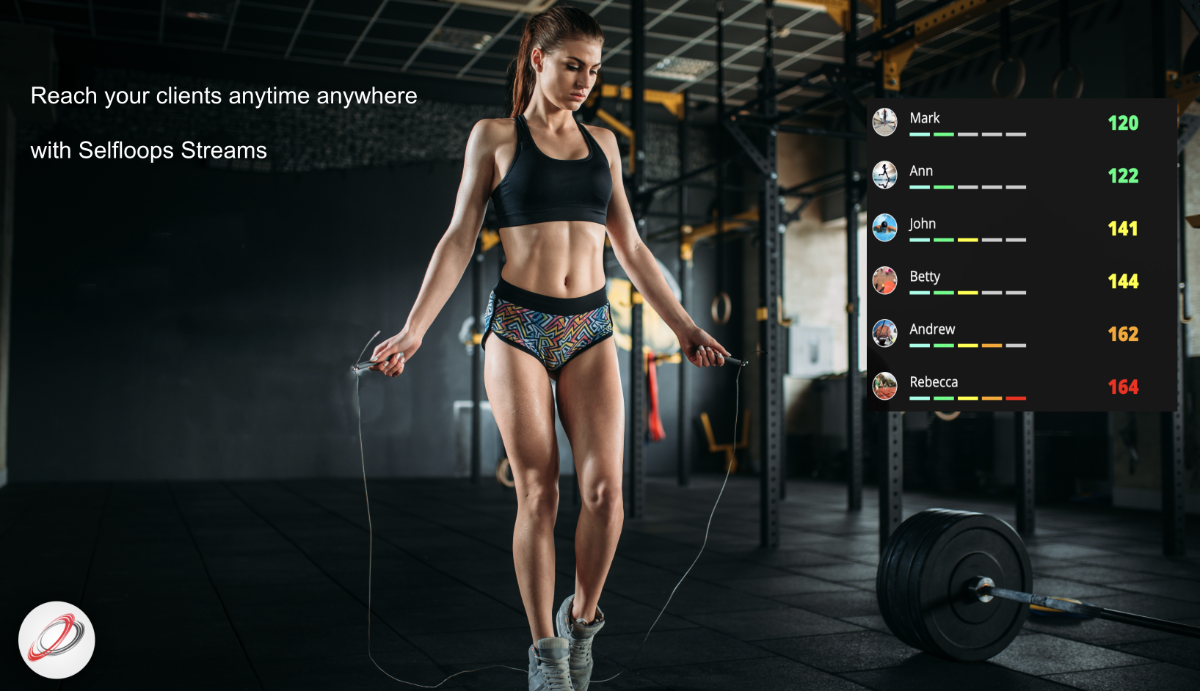 Streams provides a new kind of experience fusing video, music and data. An immersive and exciting new experience that was not possible before. Our new service allows coaches to live stream classes and monitor the clients workout intensity in real-time, anywhere they are.
It is not just video streaming (that everybody offers now), but much more.
HD Video Streaming 
Data streaming 
Chat 
Integrated Payment System 
Post Workout Sport Performance Analysis.
Workouts are not only streamed in real-time. It is also possible to access classes on demand adding more convenience and the flexibility to exercise anywhere, at anytime.
Overall, Selfloops Streams is an essential platform to keep clients engaged at anytime, wherever they are.
Selfloops Group Fitness – Live Tracking at the Gym
We also offer the Selfloops Group Fitness service that tracks data in real-time during a workout at the gym.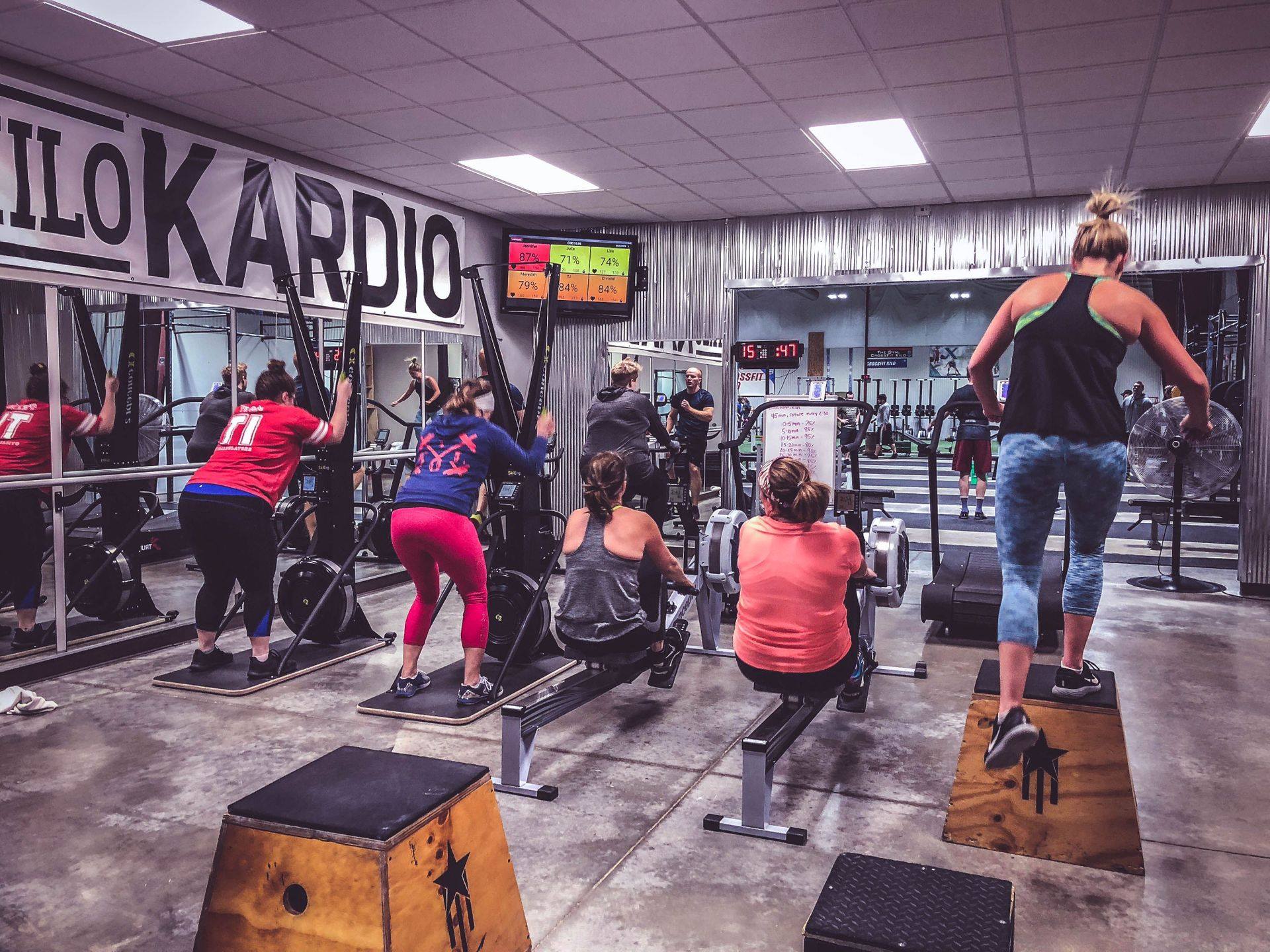 Additionally, the service provides post workout analysis at the end of session. This is a great way to motivate clients and keep them engaged. 
We believe you can improve what you measure and tracking real-time and historical data is important to reach your targets and see how you progressed throughout the years.
The Selfloops Group Fitness service is successfully used in 46 countries around the world.
The ultimate experience, fusing the out of the gym and the at the gym experience
The nice thing about all of these services is that you do not need to choose between live streaming and in-location tracking. You can reach your clients anywhere at anytime and offer your services using both approaches.
Furthermore, the two experiences can be combined. In the picture below an example of how two TV screens can be used to track real-time data, coming from clients in the gym and from clients at home.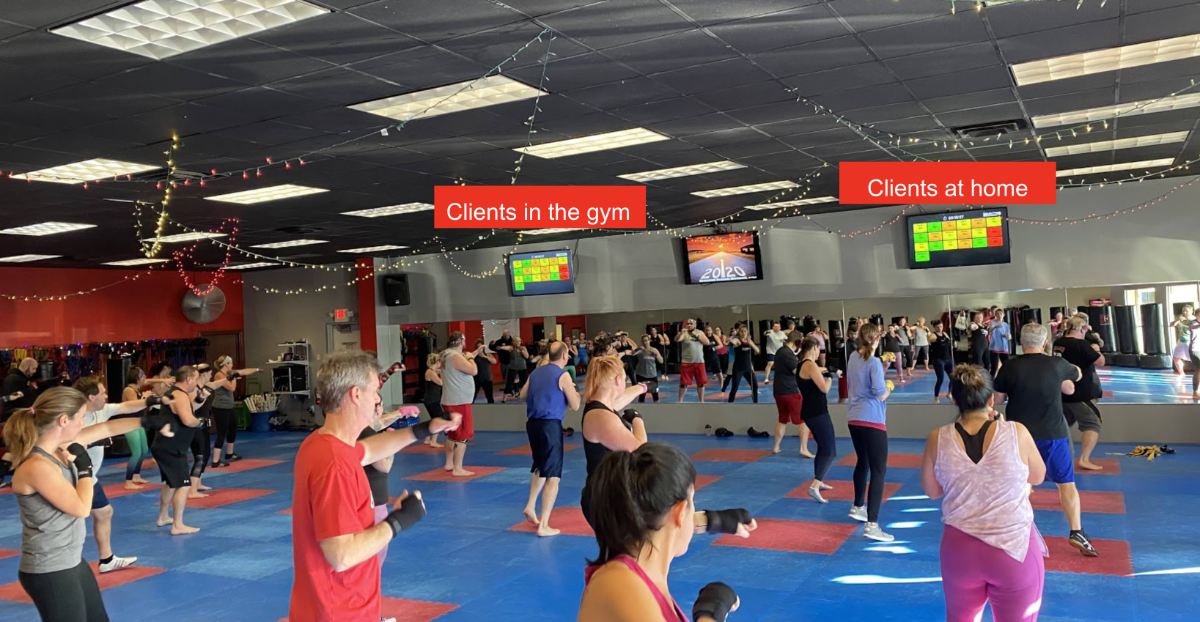 No matter where they are, your clients can join your sessions. This is possible now.
Live video and data streaming for wellness and health
Selfloops Streams is now also used by specialists and doctors for physical therapy and rehab. 
Rehabilitation is often required after certain injuries. Traditionally, athletes had to reach a clinic or a physiotherapist to get the needed help and support. In the time of Covid-19 pandemic this was not always possible.
Live video and data streaming provide a way to serve these athletes at their home.
Personal visits to the physical therapist are still invaluable and needed, but care at the clinic can be complemented with a remote patient monitoring service. In some cases, patients had to travel long distances, now we can save their time and cut expenses in the overall process.
Fitness, wellness and health with a 360 degrees view
At Selfloops we are already track fitness and health metrics and we are integrated with 3rd party devices and platforms to provide a 360 degrees view of the athletes.
We are integrated with Garmin, Polar, Withings, InBody, Apple Health, Concept2, Strava, SRM, CycleOps, Bryton. We can track and analyse sports performance, steps, sleep time, Heart Rate Variability (HRV), max heart rate and heart rate at rest, Functional Threshold Power (FTP), body weight composition, blood oxygenation (SpO2).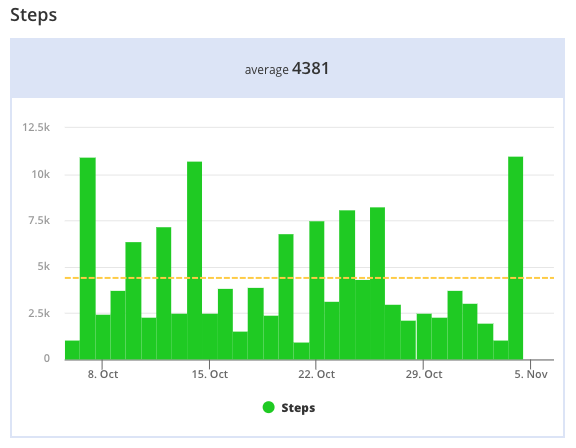 In 2021 we'll integrate more metrics and vital signs to provide a more comprehensive view of your fitness and health level.
To conclude
We are ready for 2021. Innovation is what drives us and we'll continue to improve our services and bring new features to all our clients.
The pandemic will be over, but it will be with us for a few more months. Stay Healthy and Stay Save and be ready for 2021.
The future is here, it is just not evenly distributed – William Gibson