On Tuesday 28 April at 19.00 Italian time (6pm in London, 1pm New York, 10am San Francisco, 2pm Rio de Janeiro) the professional cyclist Marco Benfatto will train in Live Streaming in a session open to all amateur and pro cyclists.
The initiative will be carried out using the latest innovative Selfloops Streams platform that allows users to live streaming their video and performance during a training session.
All participants will be able to stream their heart rate and view their data during the event, thus comparing themselves with the other athletes and enthusiasts in the session.
In these lockdown weeks it is very important for a professional cyclist, as well as for an amateur, to maintain a state of form with targeted workouts at home. This is why the Bardiani CSF Faizanè team, in collaboration with Selfloops, has decided to organize a live training session led by the professional athlete Marco Benfatto.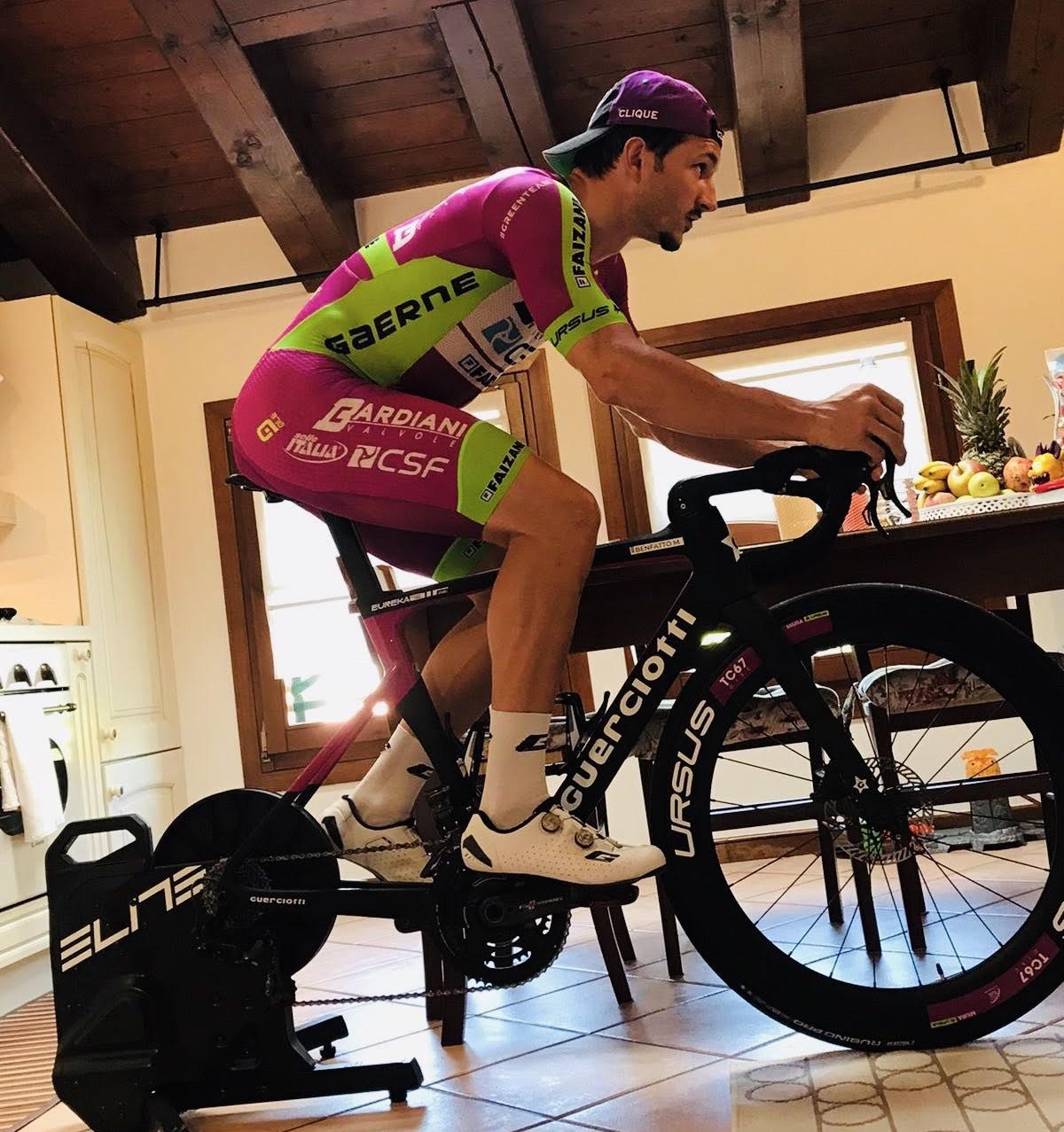 Participation to the event is totally FREE, to register simply follow the instructions at this LINK.

To take part in the session you need an indoor bike or a trainer and a Bluetooth heart rate monitor. If you do not have them, you can just watch the session. This first session has been designed by Marco to be suitable for all levels of preparation and training.
The event will be the first in a series of live events organized by SELFLOOPS.
SELFLOOPS, ABOUT US.
Selfloops is an advanced platform for coaches and athletes who take sports performance seriously. Selfloops is used by professional athletes, professional teams and clubs and gyms in 46 countries around the world. Selfloops is a partner of the Italian Cycling Federation and the Bardiani CSF Faizanè team, as well as numerous professional teams.
Selfloops: You can only improve what you measure!