The Garmin Vivosmart HR is a wrist activity tracker (non-watch) with optical HR capabilities watch has an optical HR Sensor.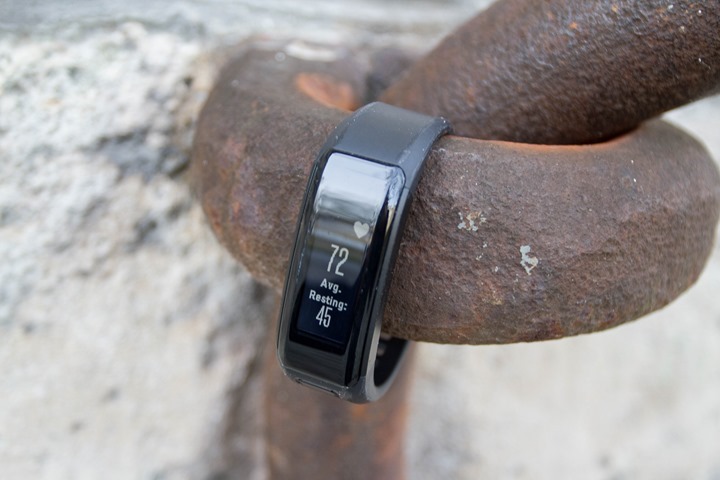 As DCRainmaker puts it in his review.
The Vivosmart's optical HR sensor serves roughly three purposes:
A) Ability to monitor HR 24×7 (including resting HR)
B) Ability to monitor HR during a workout (running primarily)
C) Ability to re-broadcast your HR over ANT+ to other ANT+ devices
Point C means  you can use it with our Group Fitness service since it can rebroadcast the HR signal.
From DCRainMaker:
To do this, on the Vivosmart HR you'll have to dig into a bunch of menus.  It's as if someone is making this complex on purpose.  You'll press the button > Settings> Swipe 5 times to Heart Rate > Swipe to Broadcast Mode > Tap to Start Broadcasting.  Then see this: