We have been working on this project for a long time and the time has come to make it public.
Reach your clients Anywhere, Anytime

SELFLOOPS STREAMS allows you to live stream your classes and monitor your clients workout intensity in real-time, anywhere they are.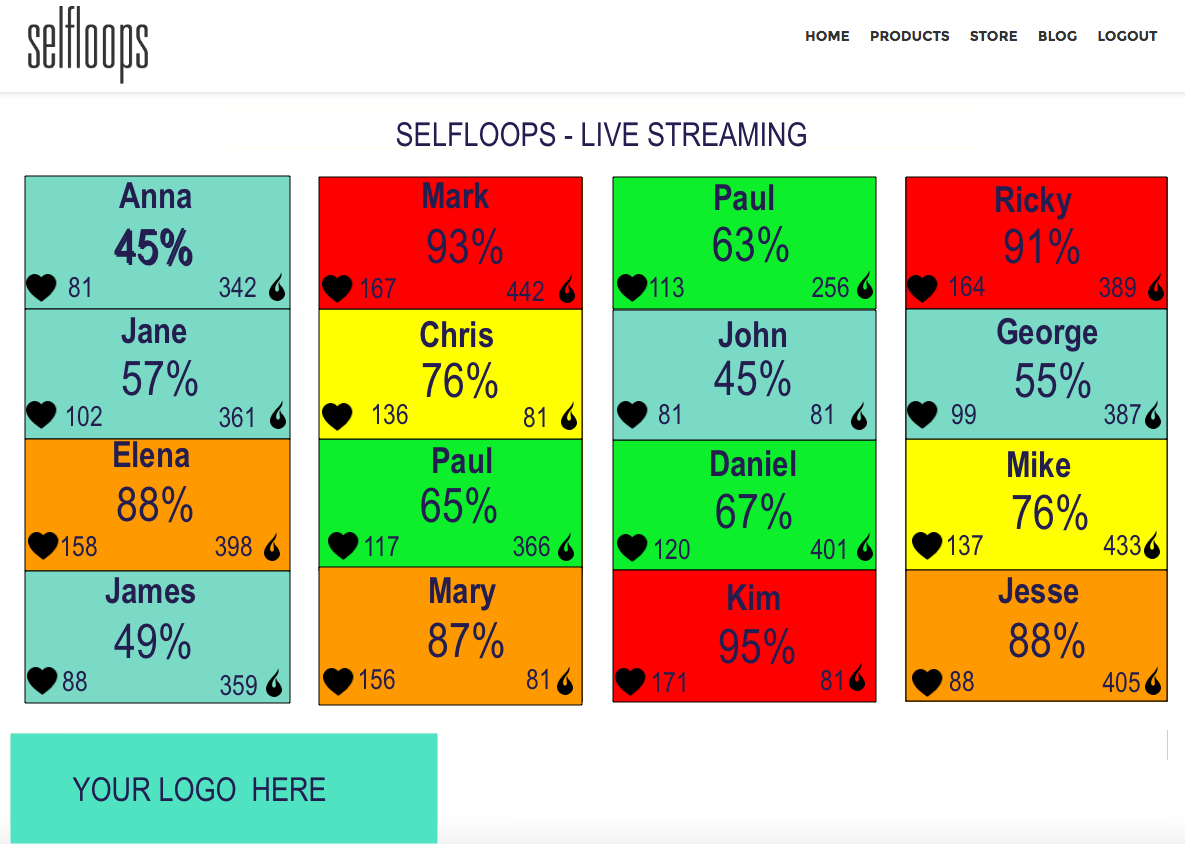 Retain your clients and keep them engaged
Many of you clients may not be able to come to the gym with the new restrictions due to the Covid-19 virus.
This is the time to keep them involved, engaged, anywhere they are, at any time.
Your clients will use our SELFLOOPS Fitness smartphone application, available for Android and iPhone together with a heart rate monitor (any Bluetooth HRM).
If they have an Apple Watch, they can use our SELFLOOPS Spark app to join the Live Streaming sessions as they do when they train at your gym.
Video Streaming
SELFLOOPS STREAMS provides data streaming but not video streaming. However, STREAMS can easily be complemented with existing video streaming services.
There are many options in the market, some are free others require a subscription.
Some available options are Instagram Live, Facebook Live, YouTube Live, Zoom, Google Hangouts/Meet, Skype, Samba Live
You never let a serious crisis go to waste. And what I mean by that it's an opportunity to do things you think you could not do before – Rahm Emanuel
Stay Healthy, Stay Safe