SELFLOOPS and Mio have started a collaboration and this is the Mio Labs press release.
PORTLAND, Dec 4, 2019 — MIO, performance wearables for those who train with heart, today announced its mioPOD heart rate monitor is now integrated with SelfLoops, allowing fitness studios to tap into, and display, heart rate data during group workouts. The strategic partnership and product integration allows athletes and fitness enthusiasts to train more effectively when real-time intensity feedback is given during group workouts.
SelfLoops is a premier software display provider for indoor cycling data, running classes, and group heart rate training. SelfLoops allows athletes and fitness enthusiasts to be in control of their fitness activities through a personalized training experience according to heart rate data. With SelfLoops Group Fitness, coaches can monitor their class and train individuals according to their fitness intensity zones.
"With SelfLoops, mioPOD's training features are available on a whole new level, increasing commitment and motivation in group workout settings," said MIO vice president of sales, Marcelo Aller. "Joining forces with a software platform partner like SelfLoops enhances the mioPOD user experience and expands MIO's offerings for athletes who are focused on reaching their goals."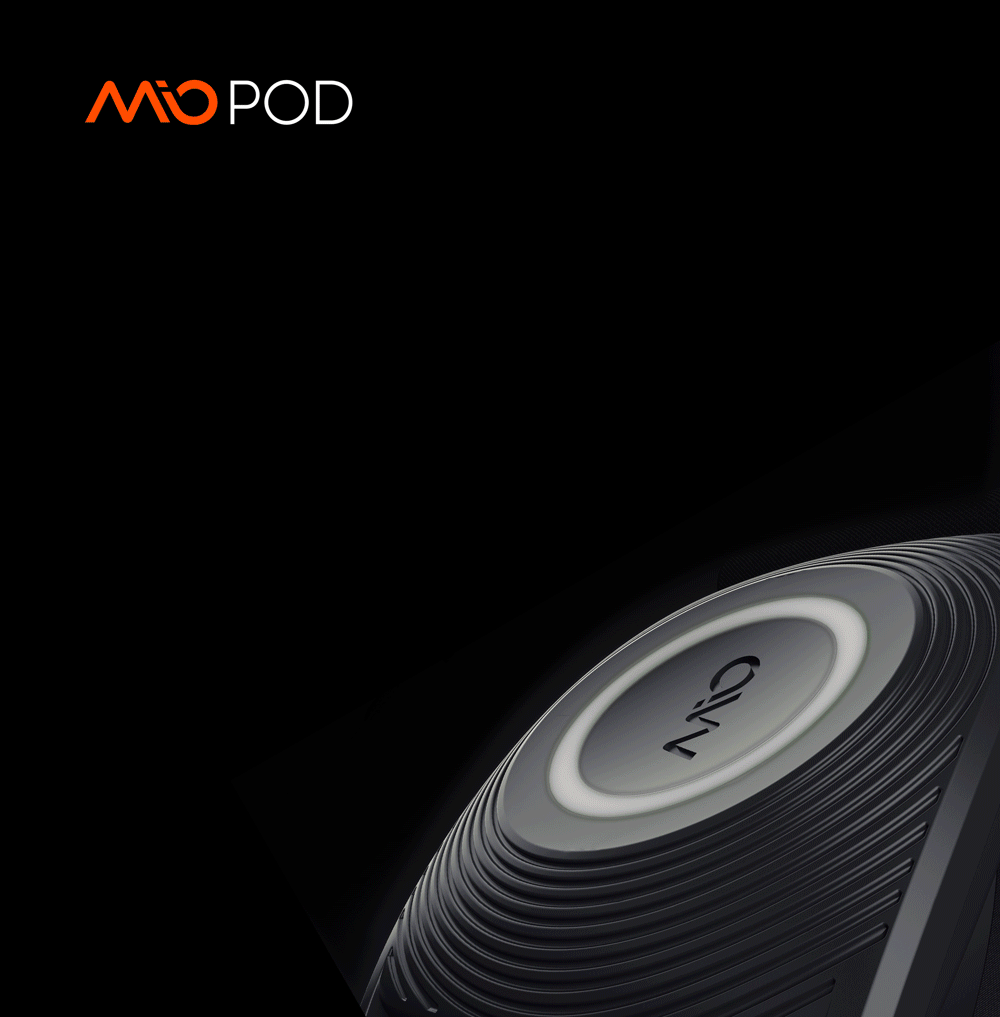 Worn on the upper arm or forearm, mioPOD delivers reliable heart rate monitoring, haptic alerts and glanceable color zones for real-time heart rate intensity awareness for elite athletes, trainers and fitness enthusiasts to perform at their peak. mioPOD was designed with ultimate flexibility to enhance the user experience. Paired with the free mioAPP, mioPOD provides users with advanced performance analytics and a personalized training plan to optimize workouts and improve performance.
"Teaming up with MIO was a natural fit for SelfLoops. Our training guidance and insights, paired with accurate heart rate monitoring from the mioPOD, will bring advanced training analytics to studios across North America," said Christian Del Rosso, founder of SelfLoops. "You can only improve what you're able to measure, and tracking real-time data allows class instructors to provide immediate feedback and post-workout analysis to athletes."
mioPOD is also compatible with leading workout apps, such as NRC, Runkeeper, Sufferfest, UA Run and Zwift, empowering users to stream their heart rate to existing platforms. mioPOD stores up to 30 hours of workout data, letting users sync and review workout data and history at any time with the mioAPP. With the SelfLoops integration, mioPOD users will now receive email reports after each workout, and gym owners will be able to tap MIO analytics to inform leaderboards in classes in real-time.
To learn more about mio or to purchase mioPOD, visit www.mio-labs.com. To learn more about how SelfLoop works with MIO, visit https://mio-labs.com/pages/mio-gym.
About MIO
Headquartered in Portland, Oregon, MIO – the consumer product arm of Mio-Labs Inc. – has created performance wearables to empower fitness-minded individuals since 1999. MIO's adaptive training insights are designed to optimize training and performance, guiding athletes at every level to perform at their peak. To learn more about MIO, visit www.mio-labs.com.